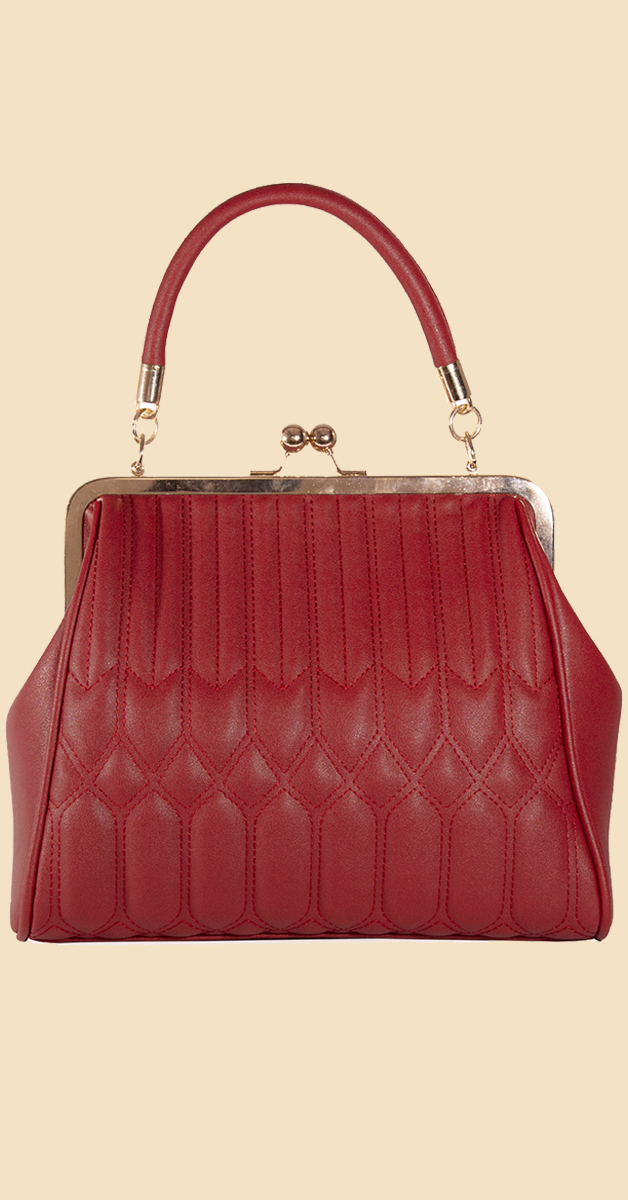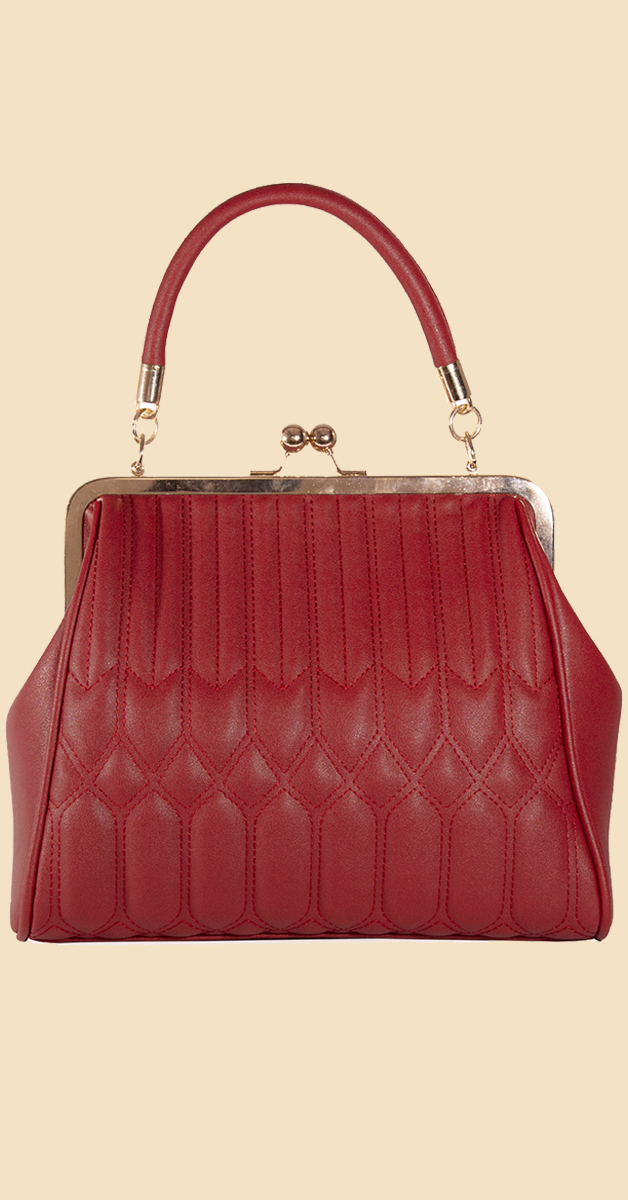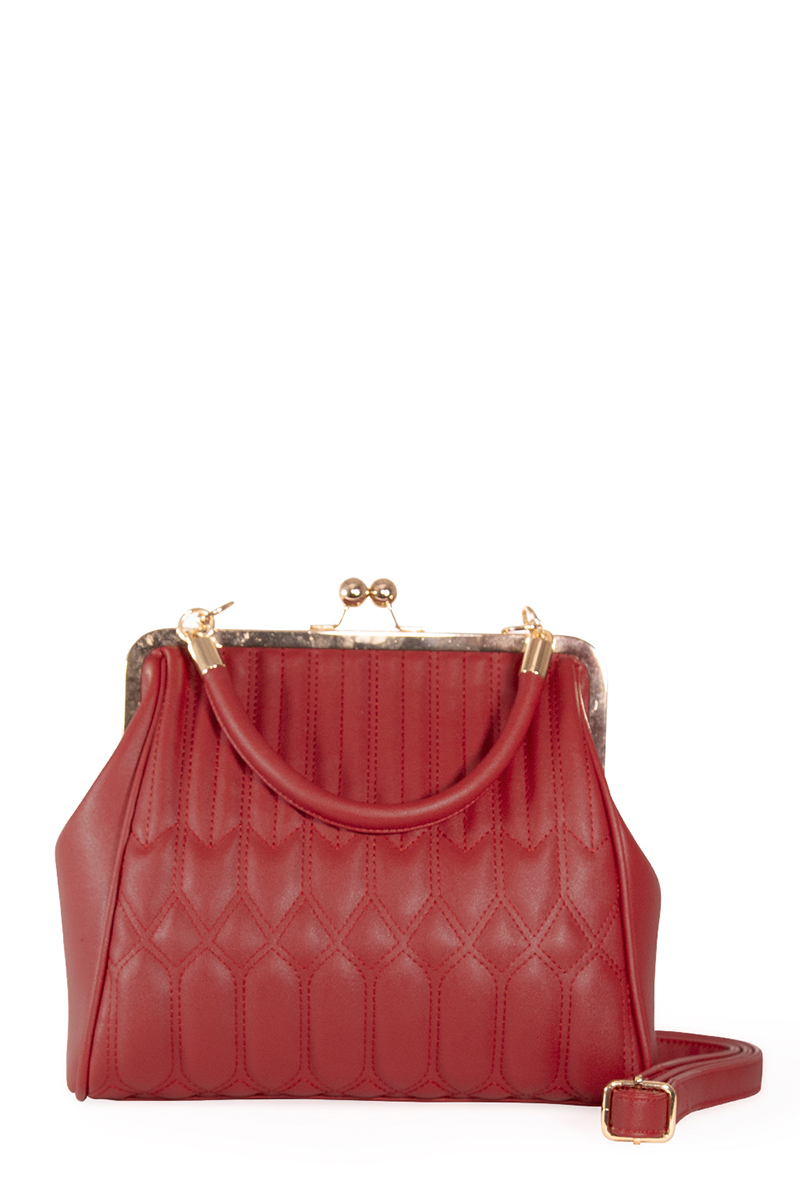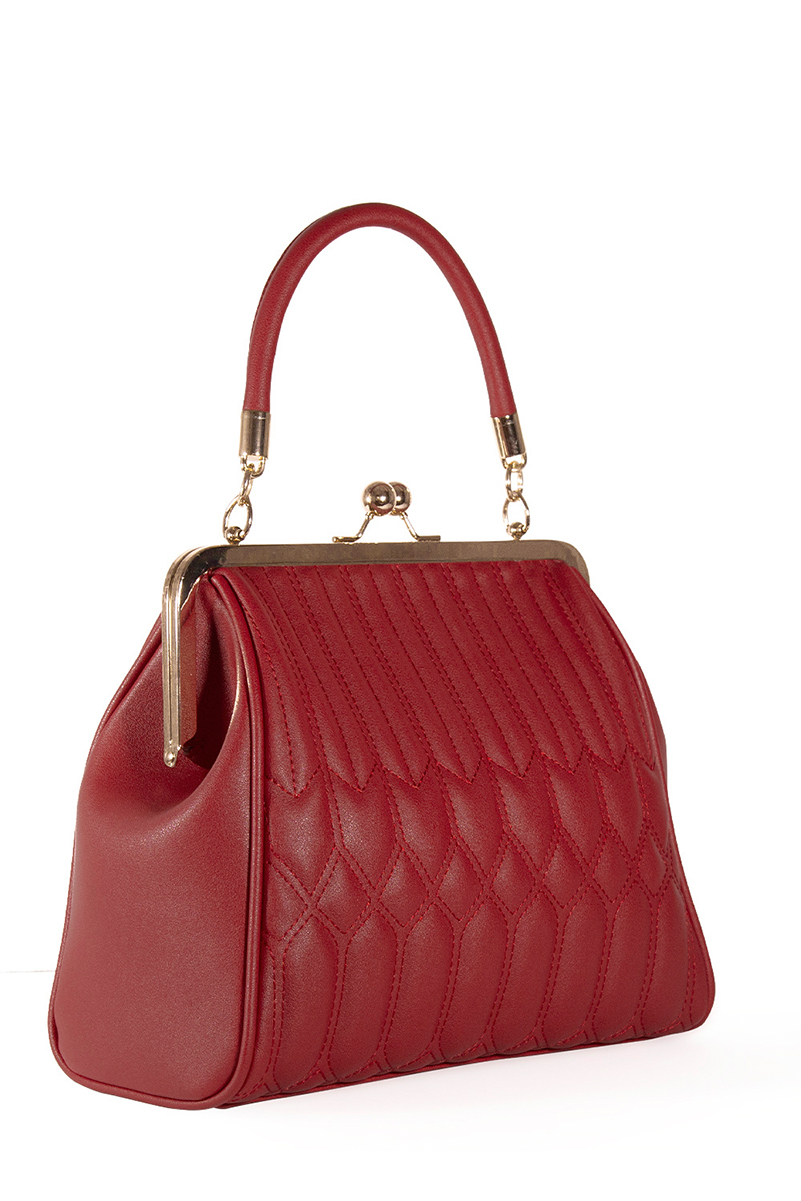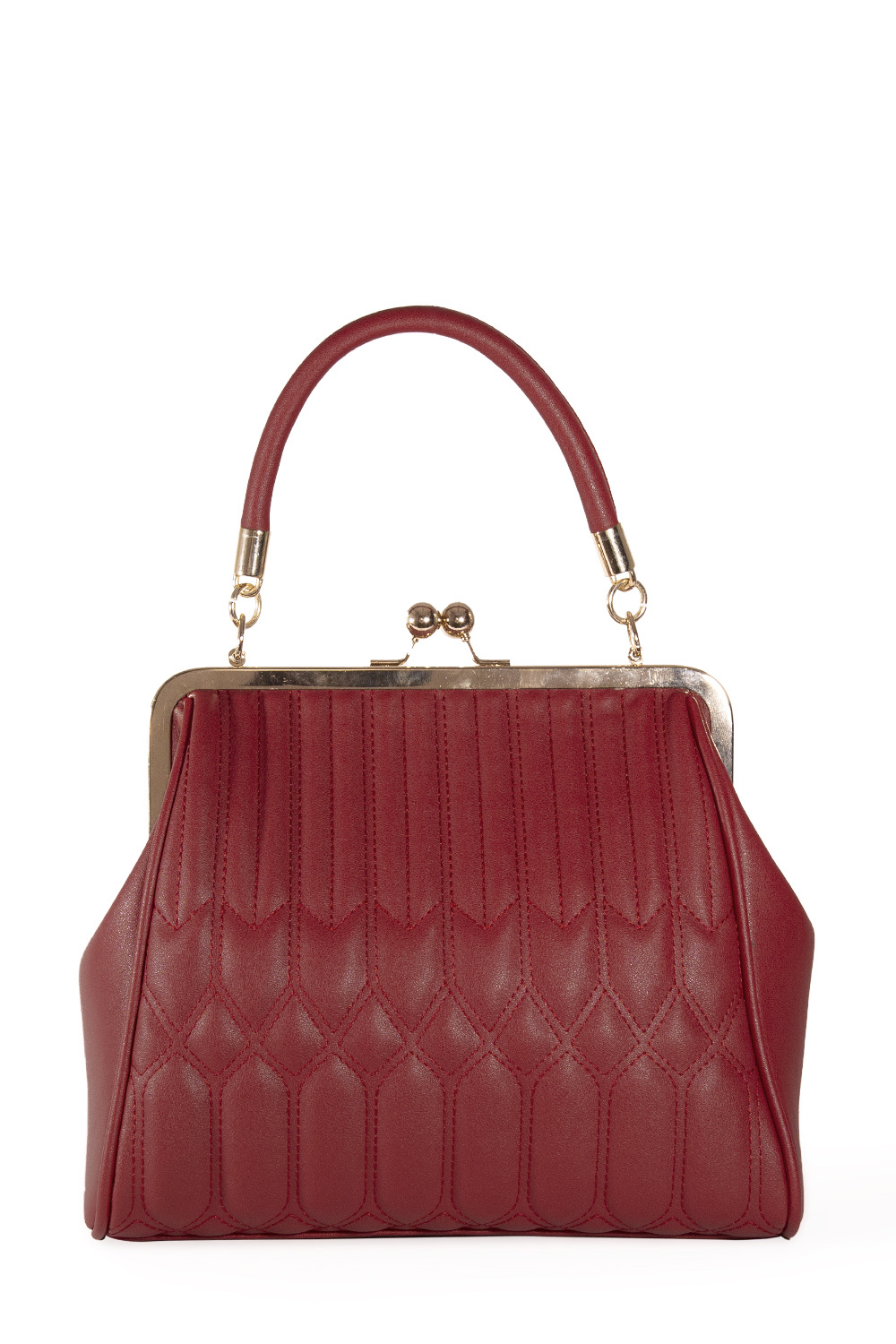 50´s Retro Handtasche-Natures Fibres in Red
49,90 €
Price including VAT
Plus shipping cost
Our absolute favorite!
This great retro handbag vesrüht so much vintage charm, and reminds us all of our dear grandma, right?
The enchanting bag closes with a kiss lock closure and can be worn as a handbag, or as a shoulder bag
The accompanying shoulder strap is removable and can be individually extended or shortened to your perfect length!
Also the great darts and the gold acetate pepen your vintage outfit so right on!
Inside it has a large main compartment, and eperate small compartments for keys or your phone
In addition, a small compartment that can be closed with a zipper - perfect for your wallet!
We have measured our sweetheart for you:
26 cm High
33 cm wide
12 cm Deep
Material:
100% PU
Inner lining 100% polyester
Care:
Wipe with a damp cloth
Across Austria, Germany, Netherlands! Hungary, France, Denmark, Czech, GB, Italy, Belgium, Luxembourg: orders over 100 EUR. Other EU-countries over 200 EUR.
We want to make shopping with us as easy and enjoyable as possible for our loyal customers, and so from now on, you'll be able to return your goods free of charge in the following countries: Austria, Germany and Netherlands!
Where we are providing you with replacement goods or an Inked Fashion voucher code in exchange for your returned goods, you will from now on be able to return products to us without incurring any additional costs. Where a refund is preferred, postage costs will continue to be borne by the customer.
Please note: whatever the case, please email us at info@inkedfashion.com, so that we can send you the DPD returned goods sticker – unfortunately we will not be able to do this at a later date.