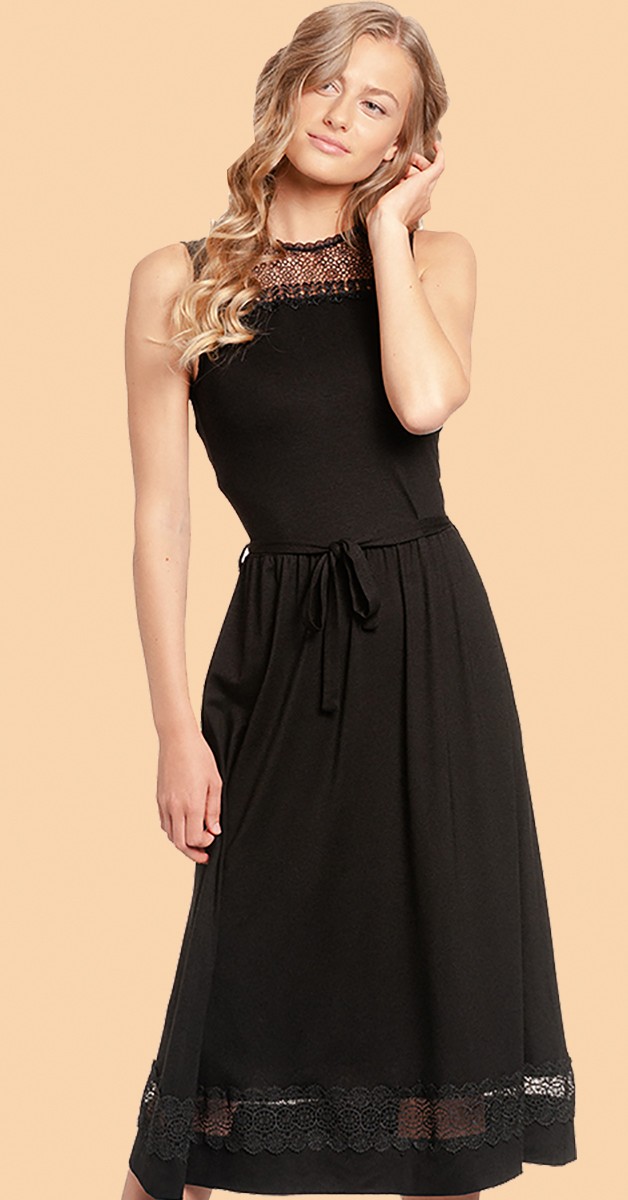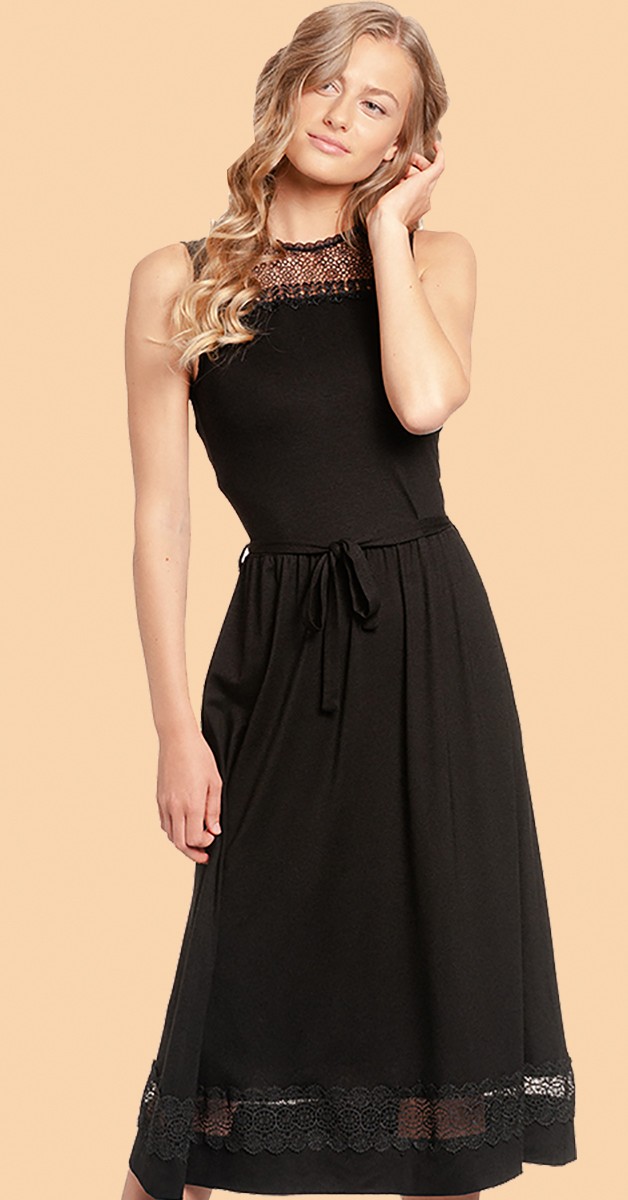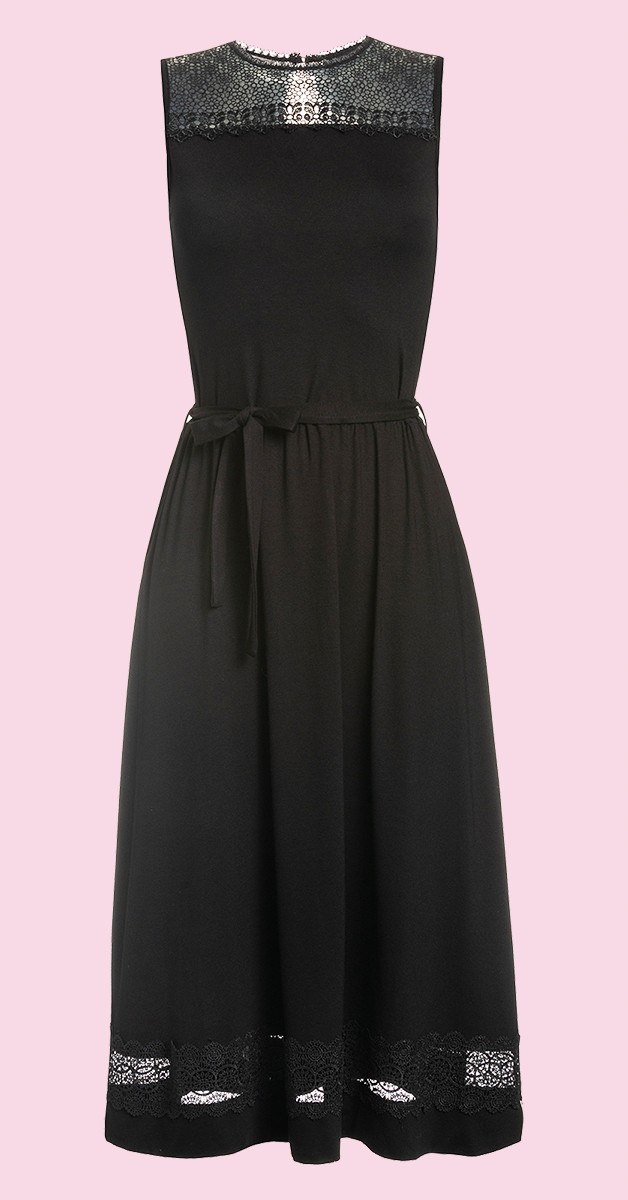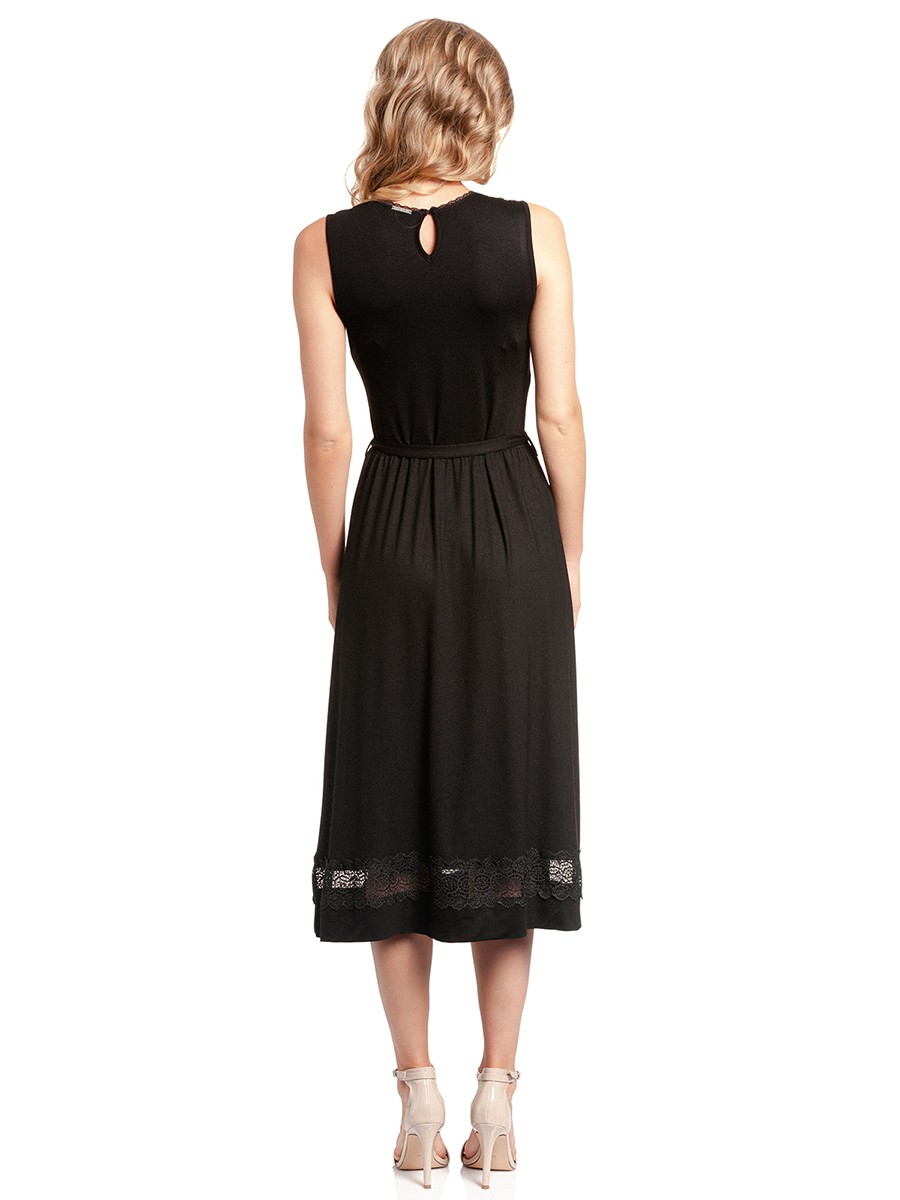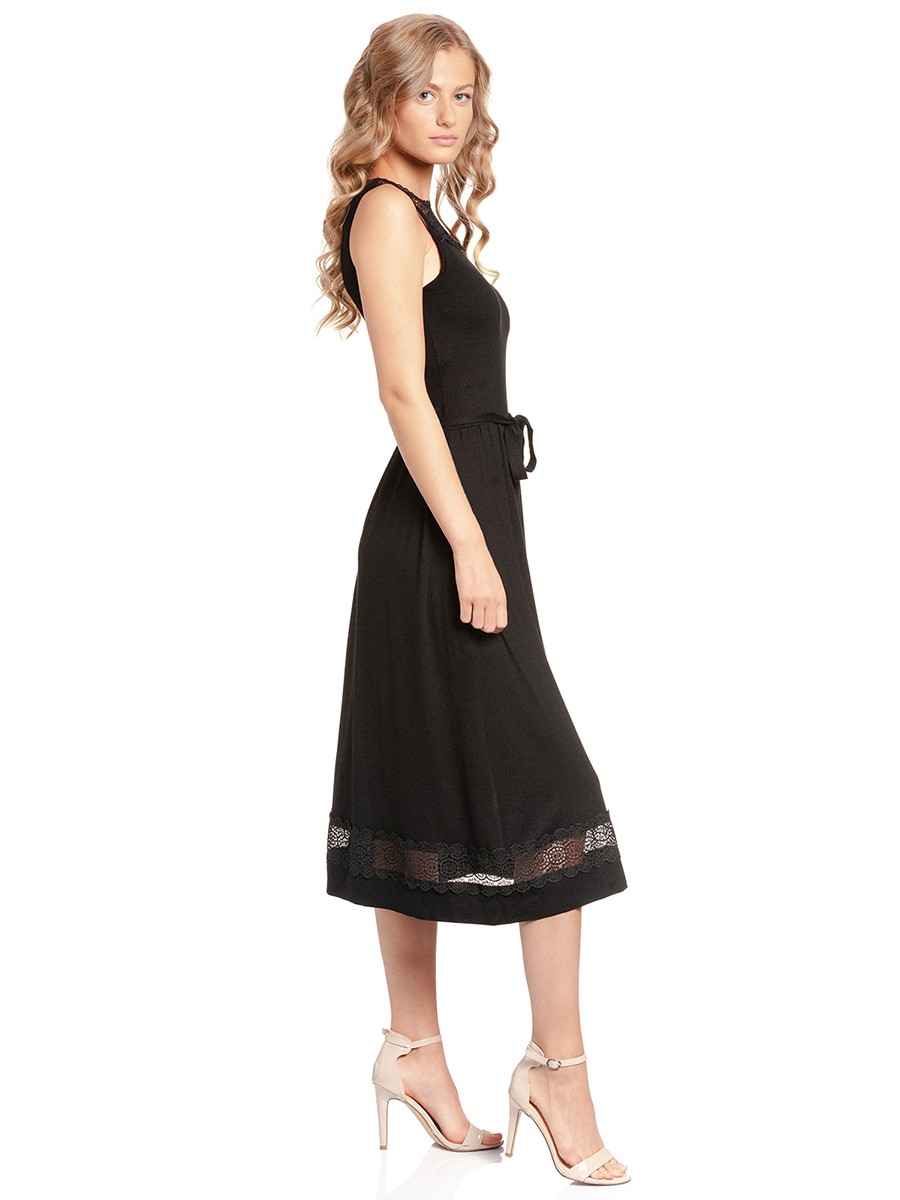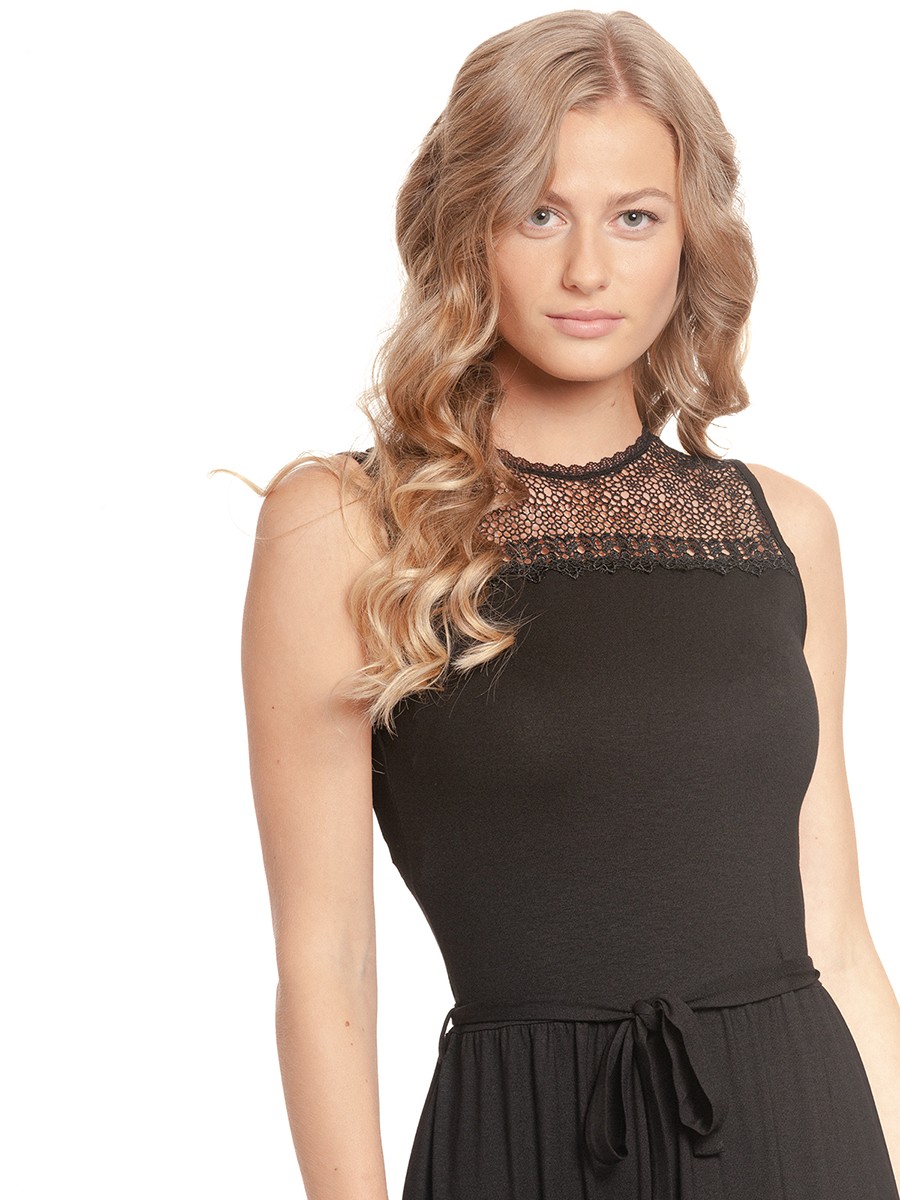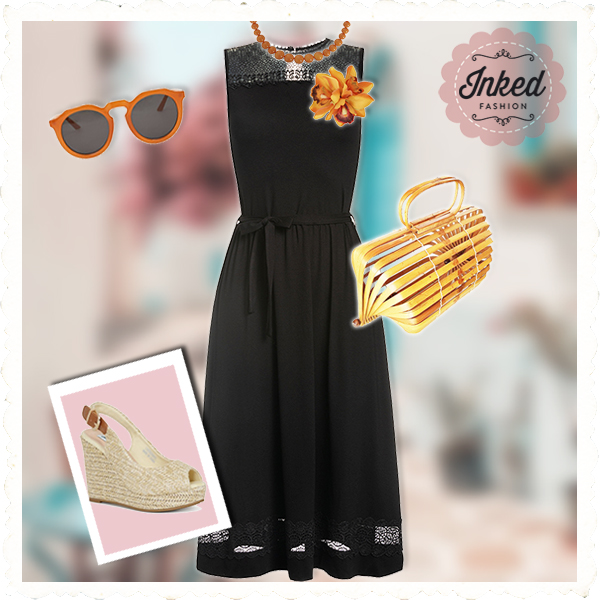 Retro Style Fashion -Vive Maria Paris Summer Women A-Line - Dress
89,95 €
Price including VAT
Plus shipping cost
Shipping Time: 2 - 3 days
Retro Style Fashion -Vive Maria Paris Summer Women A-Line - Dress
This romantic Vive Maria dress is made of a pleasant and soft viscose material with elastane. The top is tight, the skirt is slightly flared. It is sleeveless and has a transparent lace insert at the front shoulder area. The round neckline is closed in the neck with a small button and a rubber loop. A panel seam separates the top from the skirt. Slight pleats around the seam ensure that the dress falls nicely. A tie belt is attached to the dress with loops and defines the silhouette. A transparent lace ribbon is sewn in just above the lower hem, which harmonises nicely with the cleavage area. The dress is about calf length, which makes it nice and casual. The 'Paris Summer' Dress is simple and elegant and goes well with both flat shoes and summery sandals. With pumps and a blazer, it can be worn easily in everyday office life. A real all-rounder that should not be missing in your wardrobe.
Length in size S approx 113cm
Our model is 175 cm tall and wears size S.main
Material: 94% viscose, 6% elastane
Wash inside out and at 30 degrees Celsius, do not tumble dry
Size

  Bust

  Waist

  Hips

XS/34

 75-

81cm

 61-

67cm

 87-

93cm

S/36

 82-

87cm

 68-

73cm

 94-

99cm

M/38

 88-

93cm

 74-

79cm

 100-

105cm

L/40/42

 94-

99cm

80-

85cm

106-

111cm

XL/42/44

 100-

105cm

 86-

91cm

 112-

117cm

2XL/44/46

 106-

111cm

 92-

100cm

 118-

123cm
Across Austria, Germany, Netherlands! Hungary, France, Denmark, Czech, GB, Italy, Belgium, Luxembourg: orders over 100 EUR. Other EU-countries over 200 EUR.
We want to make shopping with us as easy and enjoyable as possible for our loyal customers, and so from now on, you'll be able to return your goods free of charge in the following countries: Austria, Germany and Netherlands!
Where we are providing you with replacement goods or an Inked Fashion voucher code in exchange for your returned goods, you will from now on be able to return products to us without incurring any additional costs. Where a refund is preferred, postage costs will continue to be borne by the customer.
Please note: whatever the case, please email us at info@inkedfashion.com, so that we can send you the DPD returned goods sticker – unfortunately we will not be able to do this at a later date.