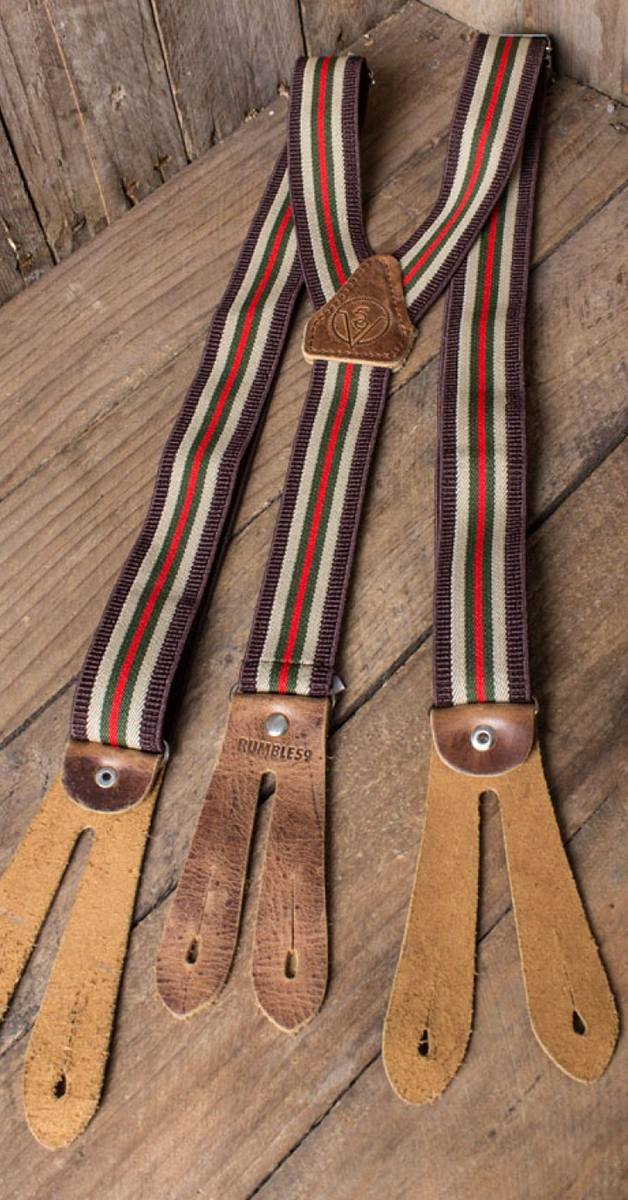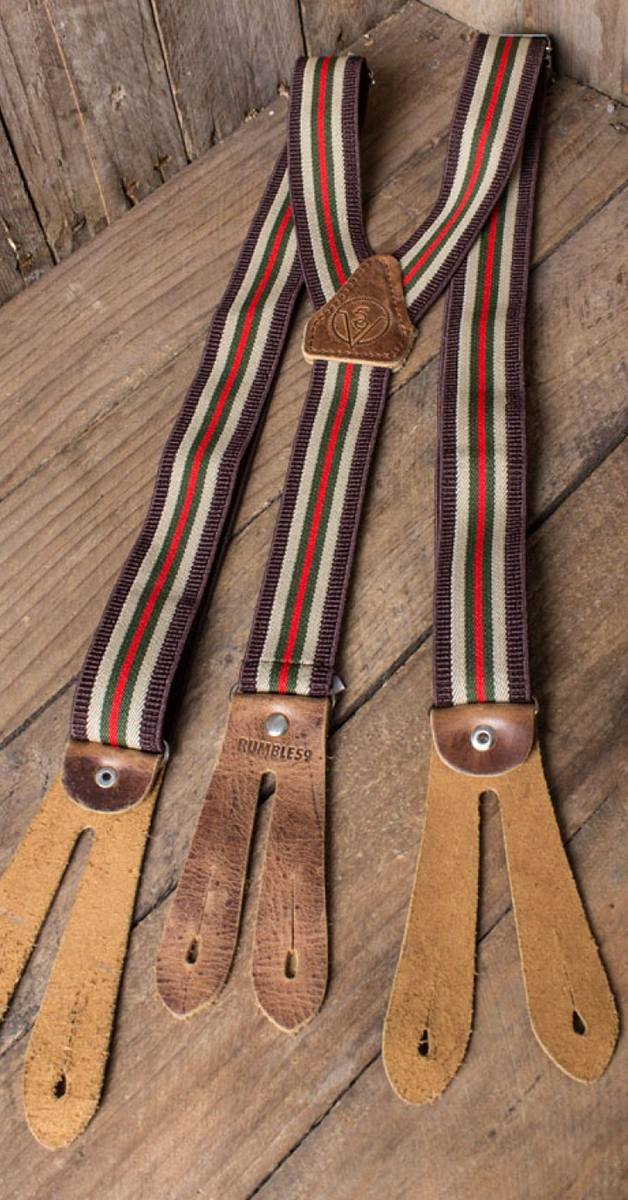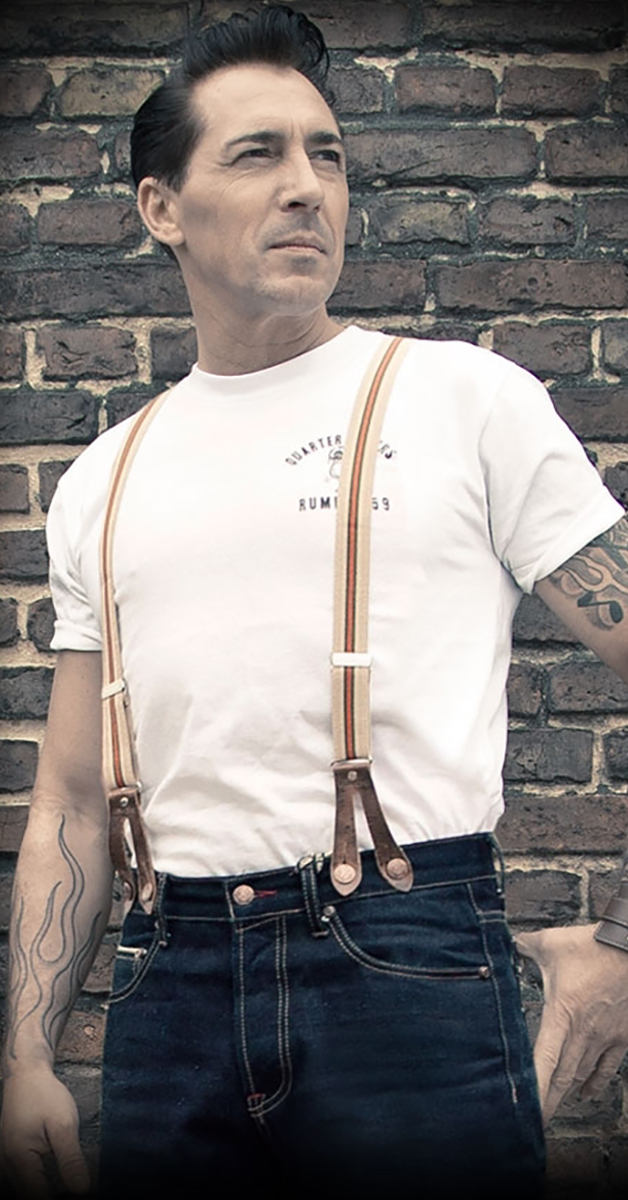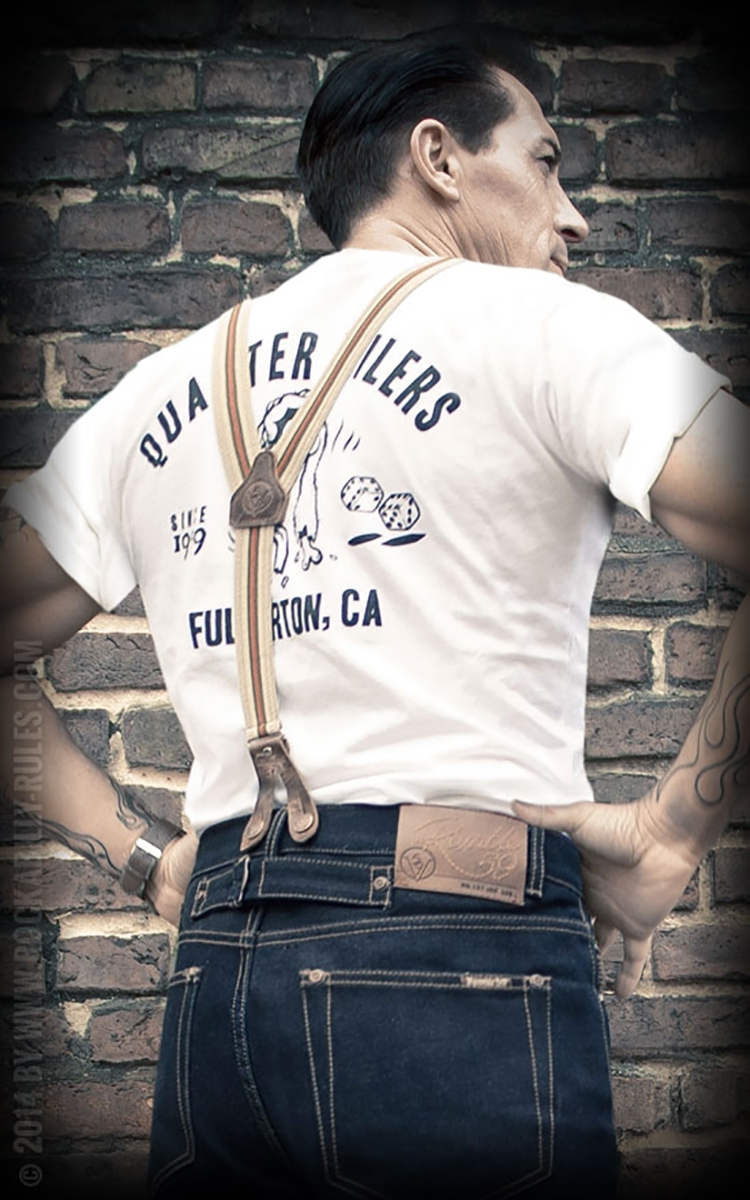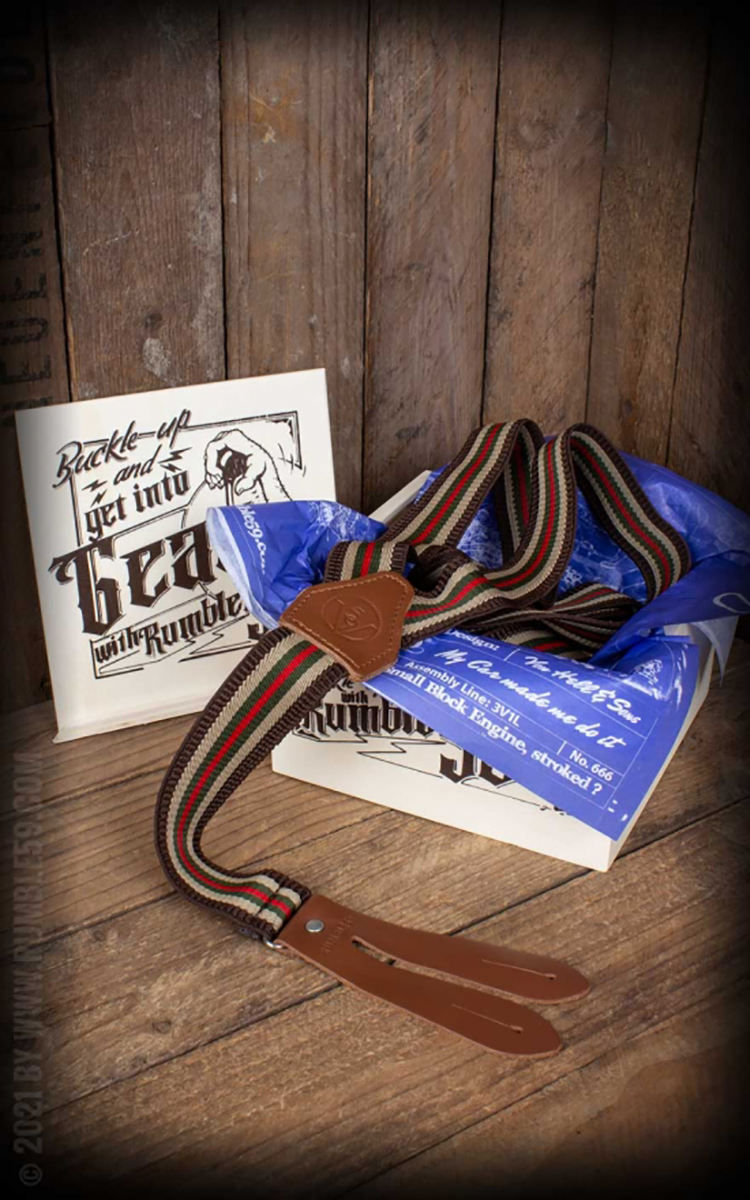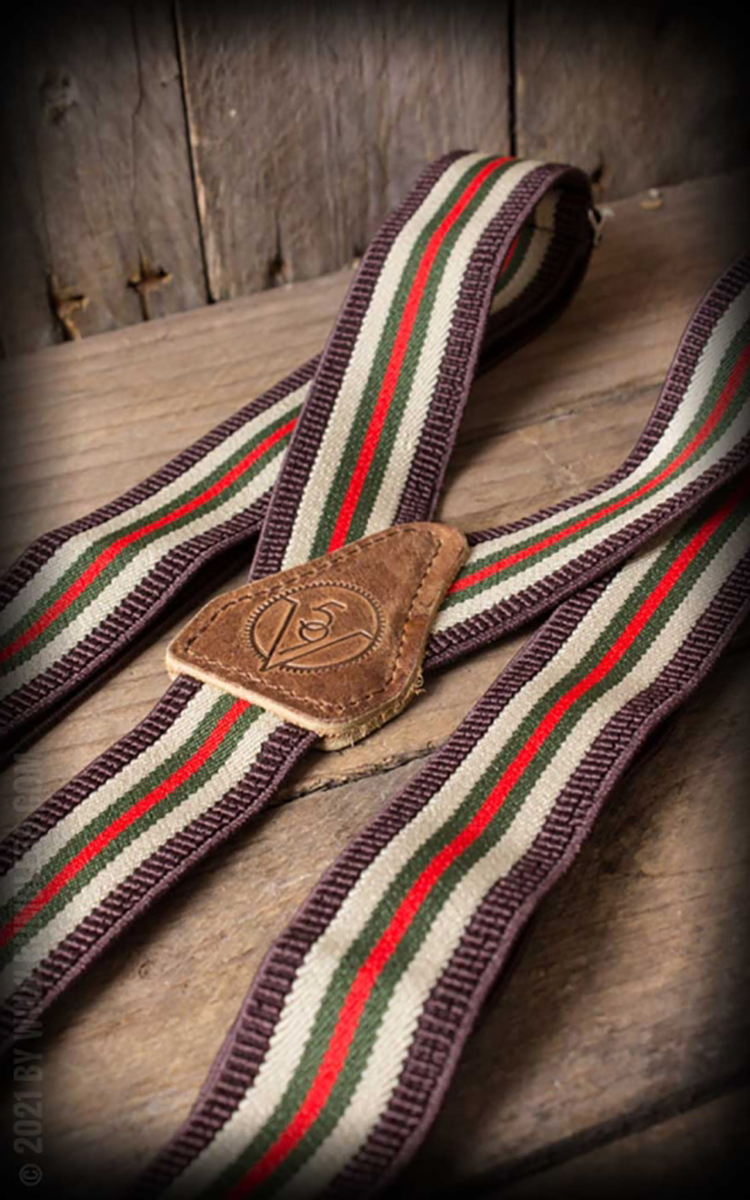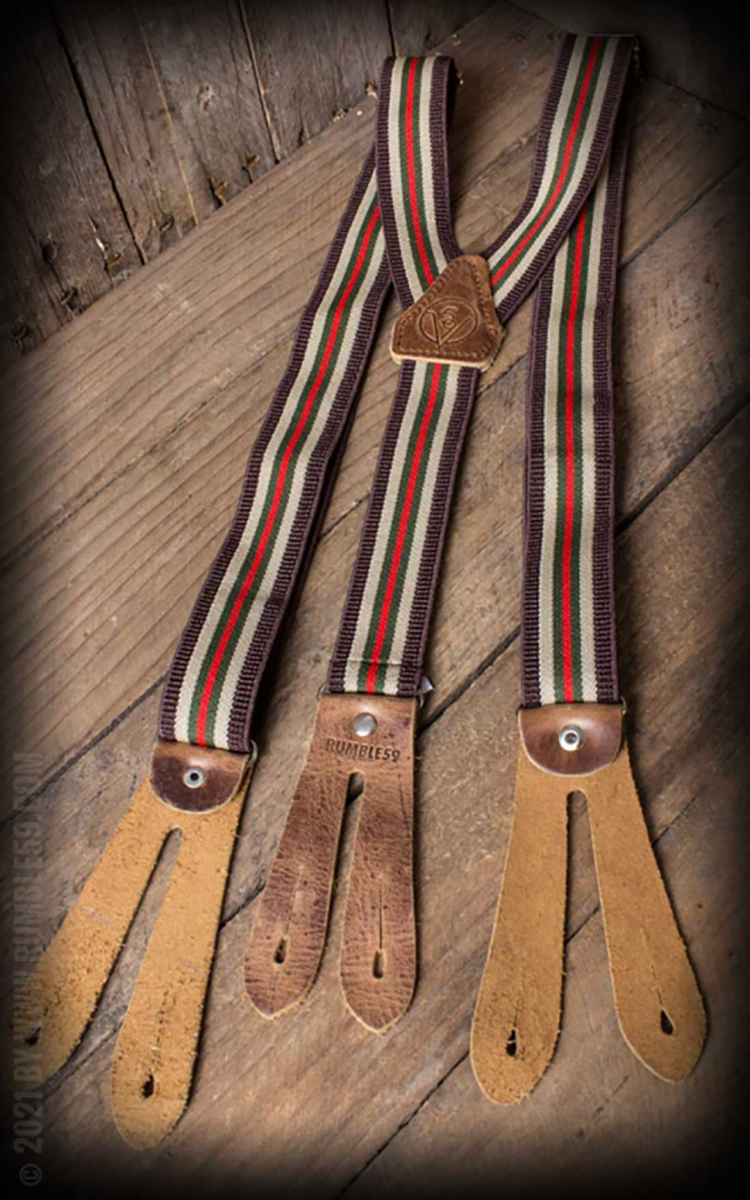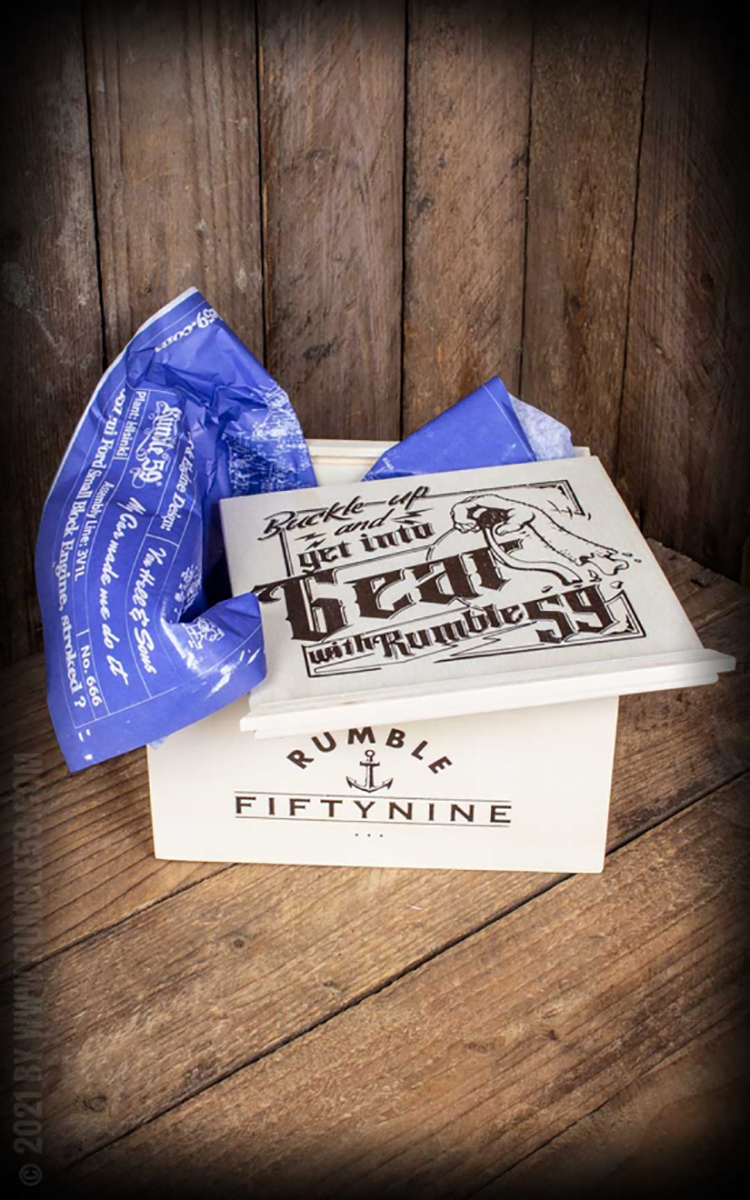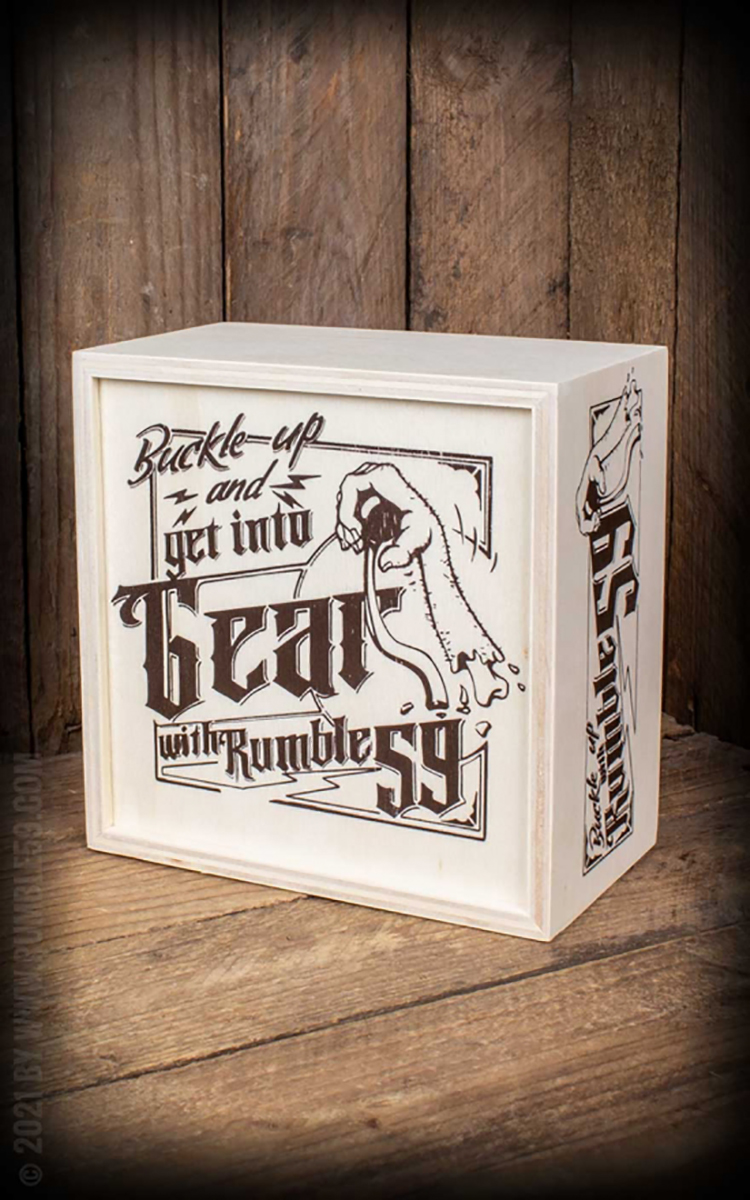 Rockabilly braces - colour combination in brown
48,90 €
Price including VAT
Plus shipping cost
These fantastic braces with real leather patch are the perfect fashion reference to more elegant days! Combine them with jeans or worker pants - an absolute highlight!
Make the right statement with these stylish braces to hark back to the good old days
The classic colour combos are paired with genuine leather that is embellished with logo embossing
Traditionally, the braces have a Y-shaped back and can be fastened to the matching trousers with buttons
Stylishly packaged, the braces are delivered in a cool wooden box
The big advantage over normal belts: Not only does it look super stylish - they don't pinch and squeeze when bending over or sitting down ...
The special thing about these braces is that they combine quality, design and nostalgia
Delivered in a cool wooden box, it can be given away as a gift for your beloved ones
Width: 3 cm
Length (unstretched): approx. 117 cm (measured from buttonhole to buttonhole)
Composition:
81% polyester
19% spandex
Colour: brown/ green/ red
Details: buttonable, real leather details in used look, logo embossing
Attention: As genuine leather is a natural material, there maybe slight colour variations
Across Austria, Germany, Netherlands! Hungary, France, Denmark, Czech, GB, Italy, Belgium, Luxembourg: orders over 100 EUR. Other EU-countries over 200 EUR.
We want to make shopping with us as easy and enjoyable as possible for our loyal customers, and so from now on, you'll be able to return your goods free of charge in the following countries: Austria, Germany and Netherlands!
Where we are providing you with replacement goods or an Inked Fashion voucher code in exchange for your returned goods, you will from now on be able to return products to us without incurring any additional costs. Where a refund is preferred, postage costs will continue to be borne by the customer.
Please note: whatever the case, please email us at info@inkedfashion.com, so that we can send you the DPD returned goods sticker – unfortunately we will not be able to do this at a later date.