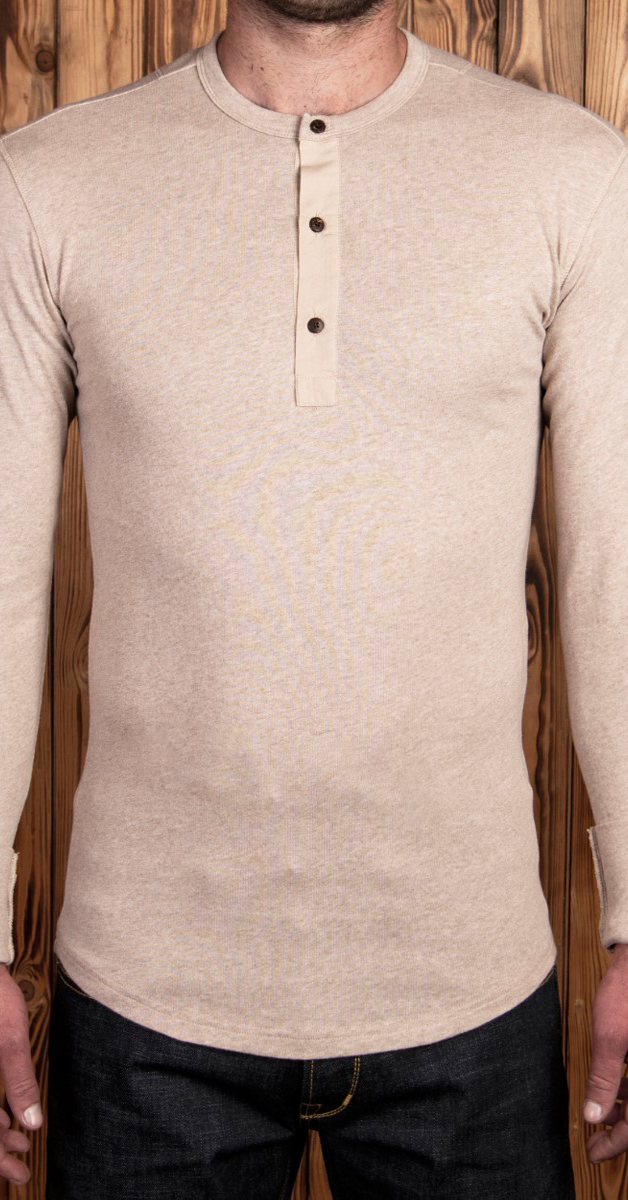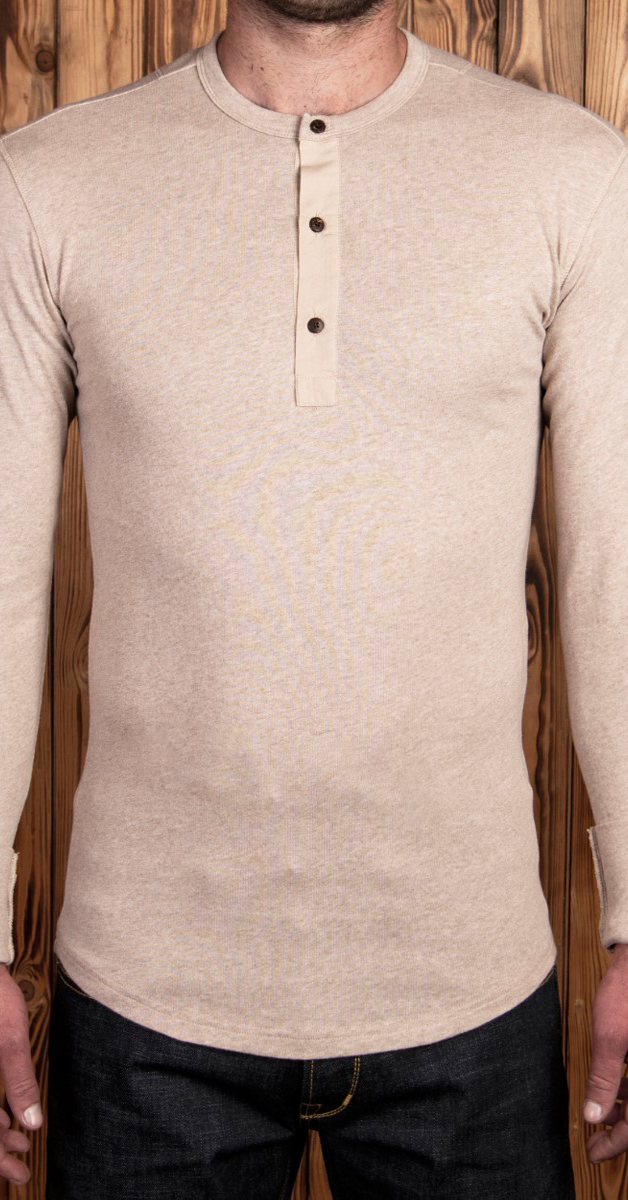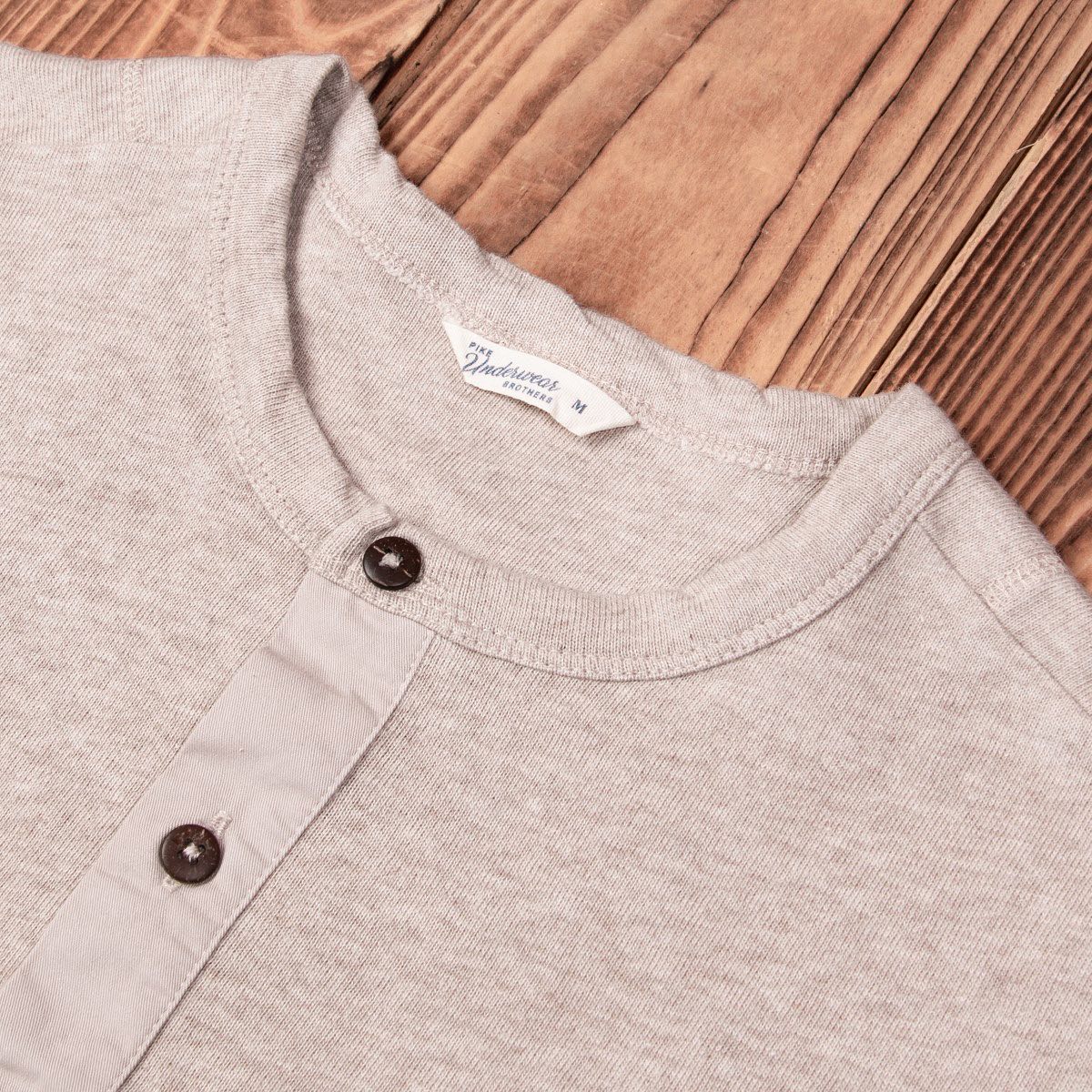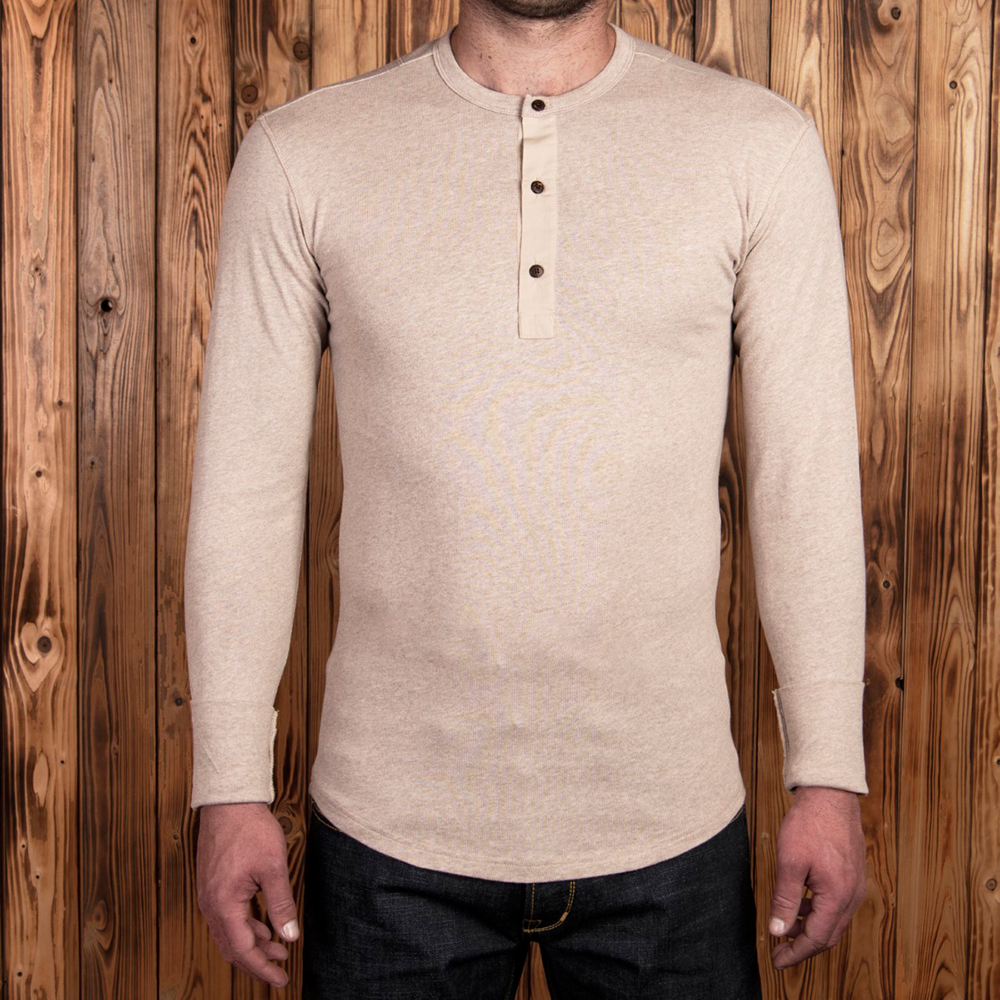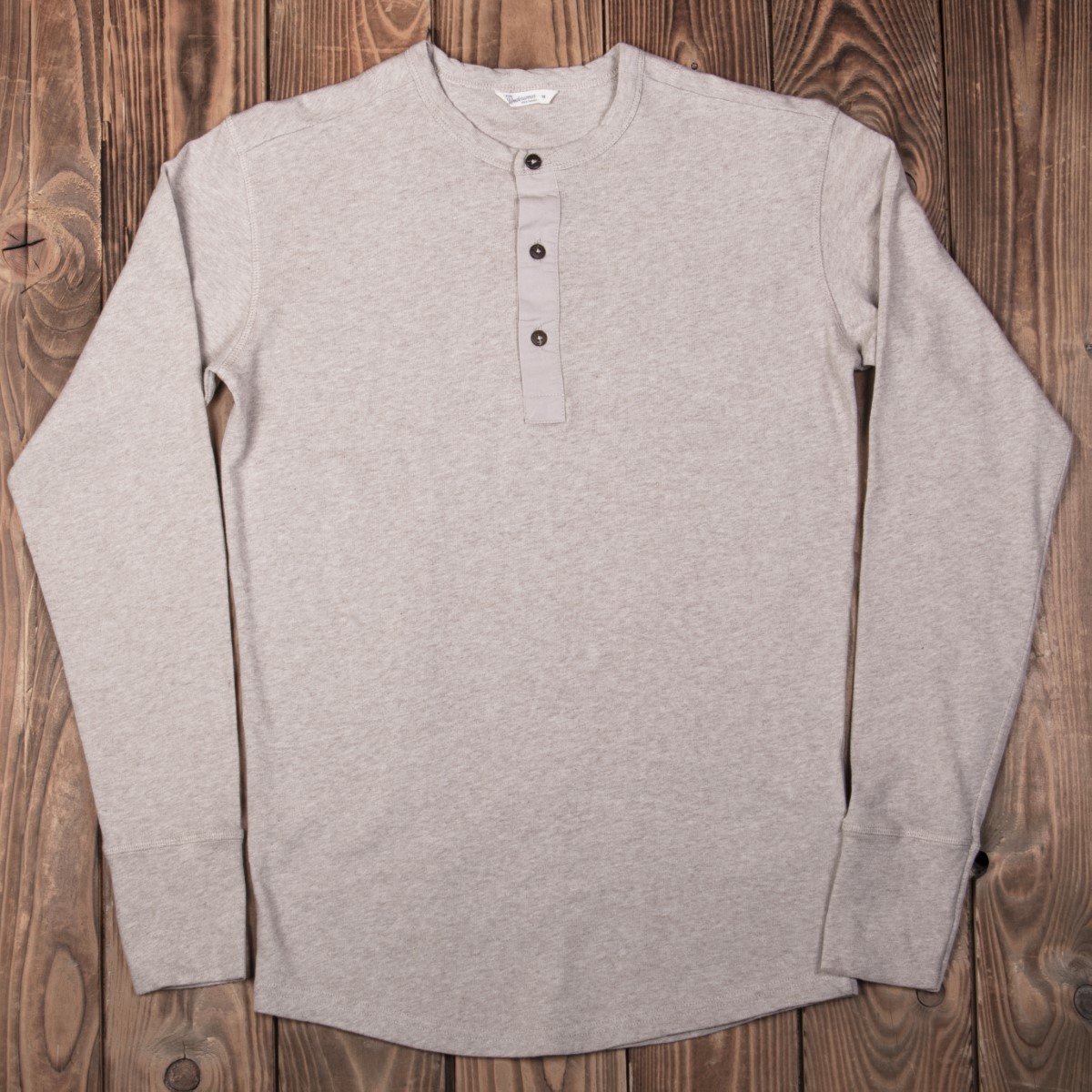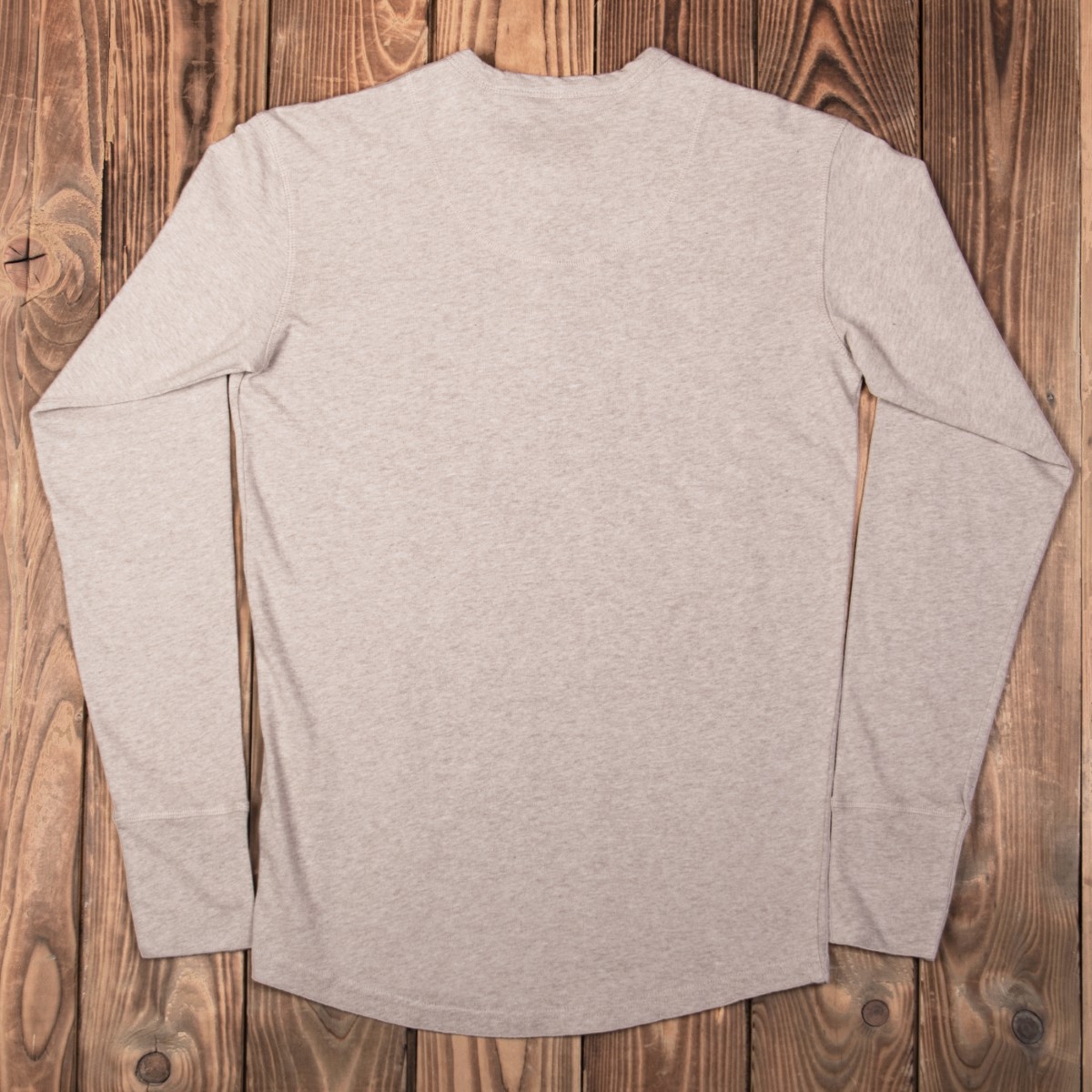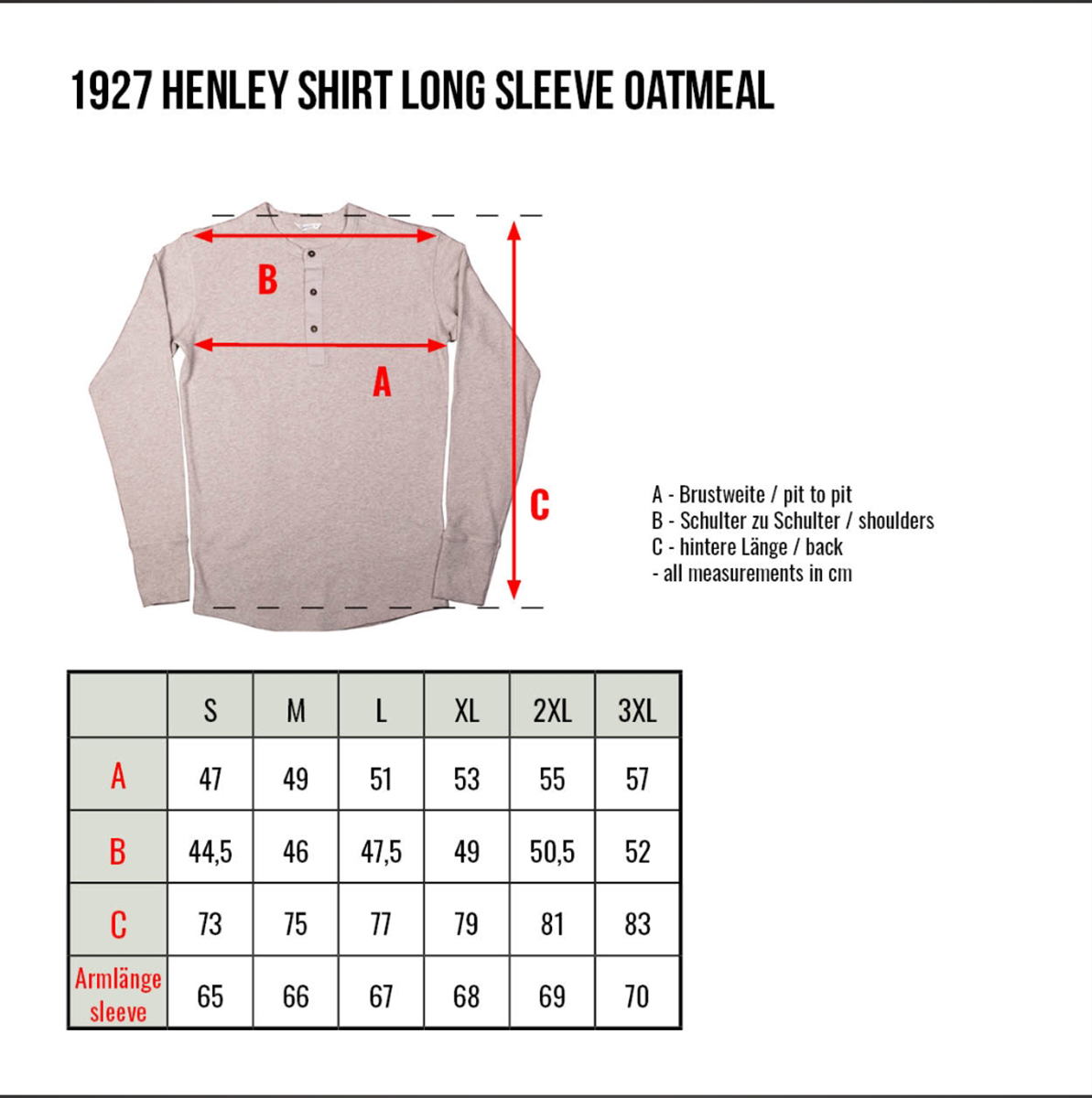 Vintage 1927 Henley Shirt Longsleeve in Oatmeal
59,90 €
Price including VAT
Plus shipping cost
The only real underwear - The 1927 Henley Shirt
Many names are known for our 1927 Henleys – button up, grand pa or simply henley shirt -
They all name the first layer of cloth which was worn on the skin for centuries
Shirts were usually worn over a long-sleeved or a short-sleeved version of a button-front shirt, which has the advantage that the shirt is not so quickly sweated through and no unsightly sweat stains are formed
This is the background for the 1927 Henley Shirt
It is thin and not roughened inside which is decisive for wearing comfort!
It is very light on the skin and cooler - ideal to wear it under a shirt or just in the summer as a single layer
We also love wearing this wonderfully airy shirt under our Roamer Vest Alameda!
The real coconut buttons and the slightly curved waistband give the shirt special class and style - in the spirit of the 1930s
Please Check out the Size Table at the picture attachment
Material:
100% Cotton
Buttons are made of coconut
Washable at 30°C, wash with simular colors, do not Thumble dry
Across Austria, Germany, Netherlands! Hungary, France, Denmark, Czech, GB, Italy, Belgium, Luxembourg: orders over 100 EUR. Other EU-countries over 200 EUR.
We want to make shopping with us as easy and enjoyable as possible for our loyal customers, and so from now on, you'll be able to return your goods free of charge in the following countries: Austria, Germany and Netherlands!
Where we are providing you with replacement goods or an Inked Fashion voucher code in exchange for your returned goods, you will from now on be able to return products to us without incurring any additional costs. Where a refund is preferred, postage costs will continue to be borne by the customer.
Please note: whatever the case, please email us at info@inkedfashion.com, so that we can send you the DPD returned goods sticker – unfortunately we will not be able to do this at a later date.