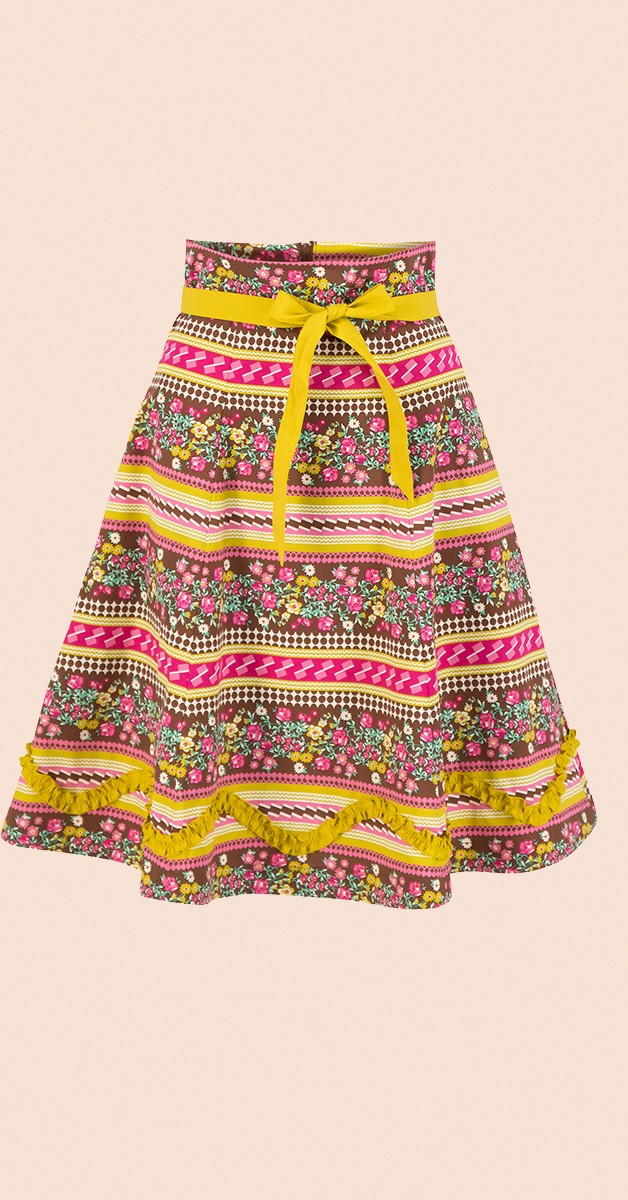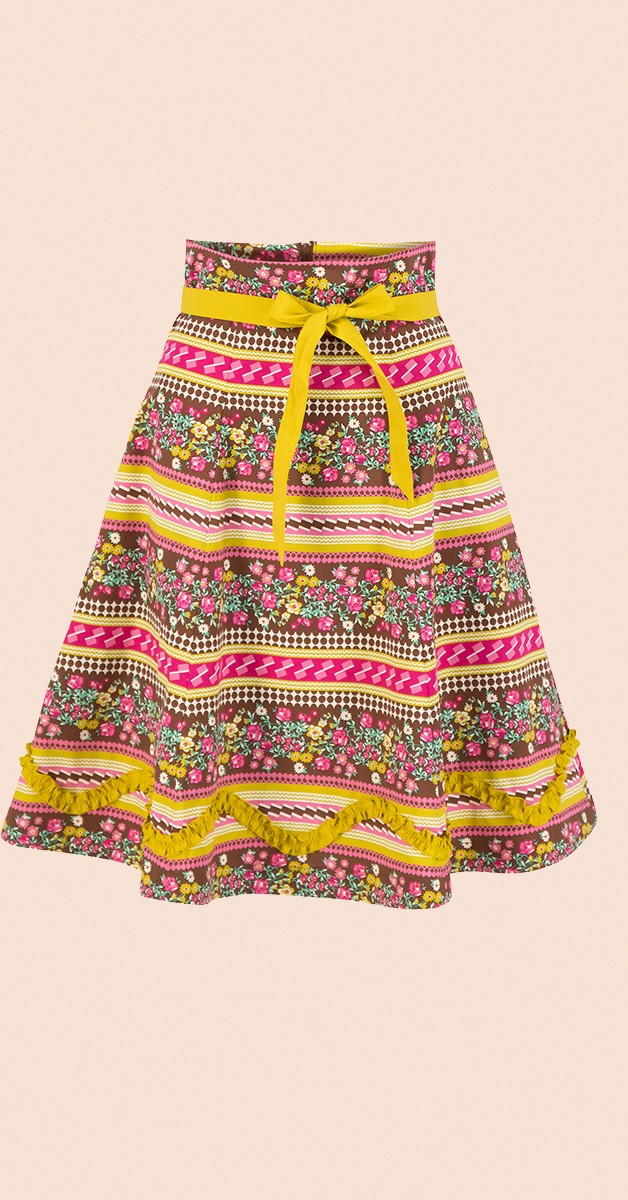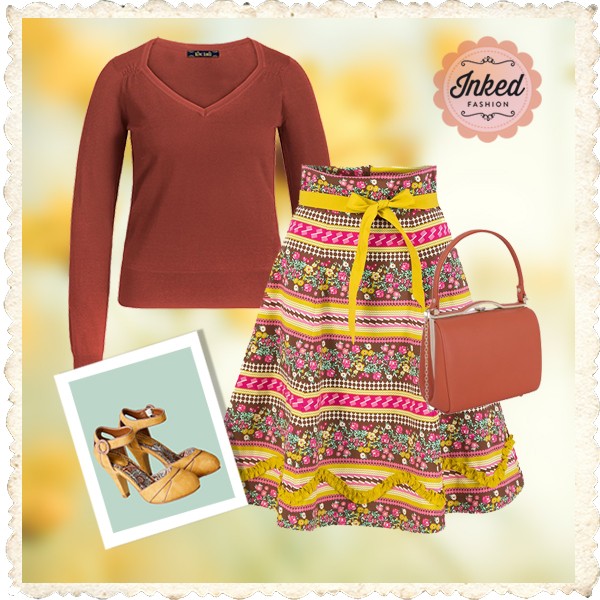 Vintage Fashion - splendourous circle skirt - Garden Glory
For Sale! Our old price: 99,95 €
49,98 €
Price including VAT
Plus shipping cost
Shipping Time: 2 - 3 days
Vintage Fashion - splendourous circle skirt - Garden Glory
Festive high-waisted skirt made of patterned certified organic quality cotton-spandex woven fabric. Unsurpassed in terms of beauty, this feminine poplin skirt shines with its refined craftsmanship and enchanting ingenuity when it comes to attention to detail.
With its high-waisted fit and wide flared silhouette, this favourite piece qualifies as a wonderful figure flatterer. Dividing seams on the front and back give this elegant creation a flowing shape, so that the knee-length skirt surrounds your legs in a lady-like way. The practical pockets at the hips have been lovingly decorated with contrasting ruffles, which are also found in the form of swinging arches along the hem. The removable belt fits perfectly into the overall aesthetic look of this pretty favourite. A hidden zip in the centre back and the silky lining guarantee wearing comfort and freedom of movement.
About this jewel
style: skirt
length: knee-length
increased waistband with rear zipper
removable waist belt made of contrasting fabric
practical pockets at hip height
playful ruffles along hemline
flowing silhouette thanks to two-sided split seams
cozy inner lining for more comfort
Fit
waist size S: 35 cm
total length size S: 66,5 cm
Material
main material: Organic Cotton 98%, Spandex 2%
lining: Polyester 100%
Rippware: Cotton 97%, Spandex 3%
care
Wash with similar colours
wash and iron inside out
iron after washing
remove all closures before washing
XS-34, S-36, M-38, L-40, XL-42, 2XL 44
Across Austria, Germany, Netherlands! Hungary, France, Denmark, Czech, GB, Italy, Belgium, Luxembourg: orders over 100 EUR. Other EU-countries over 200 EUR.
We want to make shopping with us as easy and enjoyable as possible for our loyal customers, and so from now on, you'll be able to return your goods free of charge in the following countries: Austria, Germany and Netherlands!
Where we are providing you with replacement goods or an Inked Fashion voucher code in exchange for your returned goods, you will from now on be able to return products to us without incurring any additional costs. Where a refund is preferred, postage costs will continue to be borne by the customer.
Please note: whatever the case, please email us at info@inkedfashion.com, so that we can send you the DPD returned goods sticker – unfortunately we will not be able to do this at a later date.