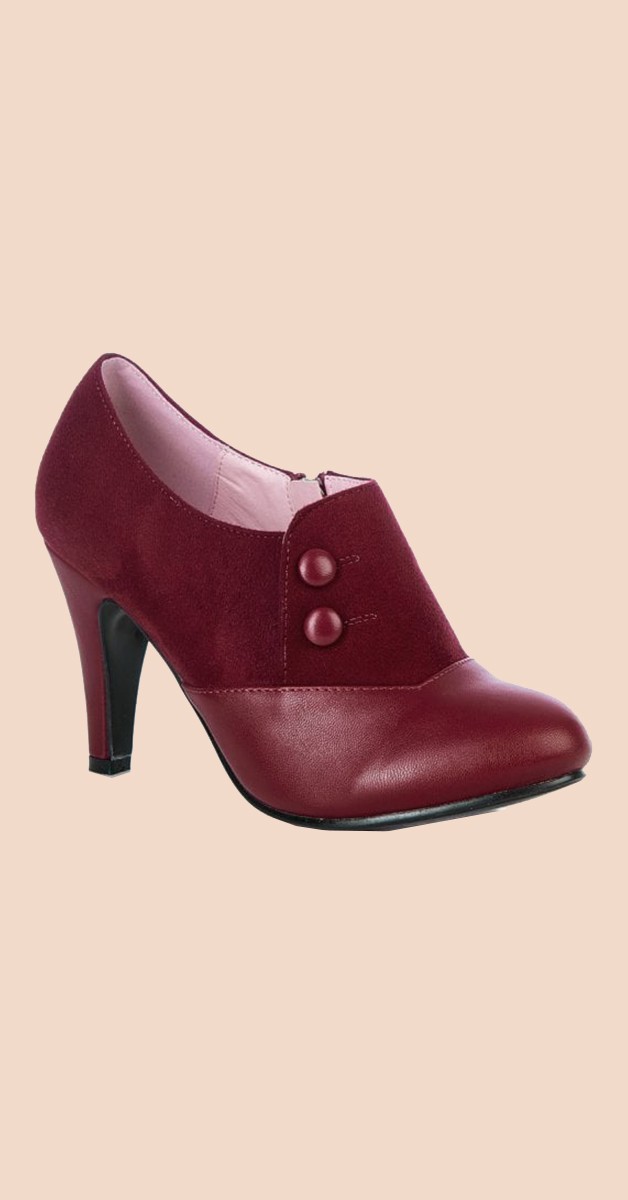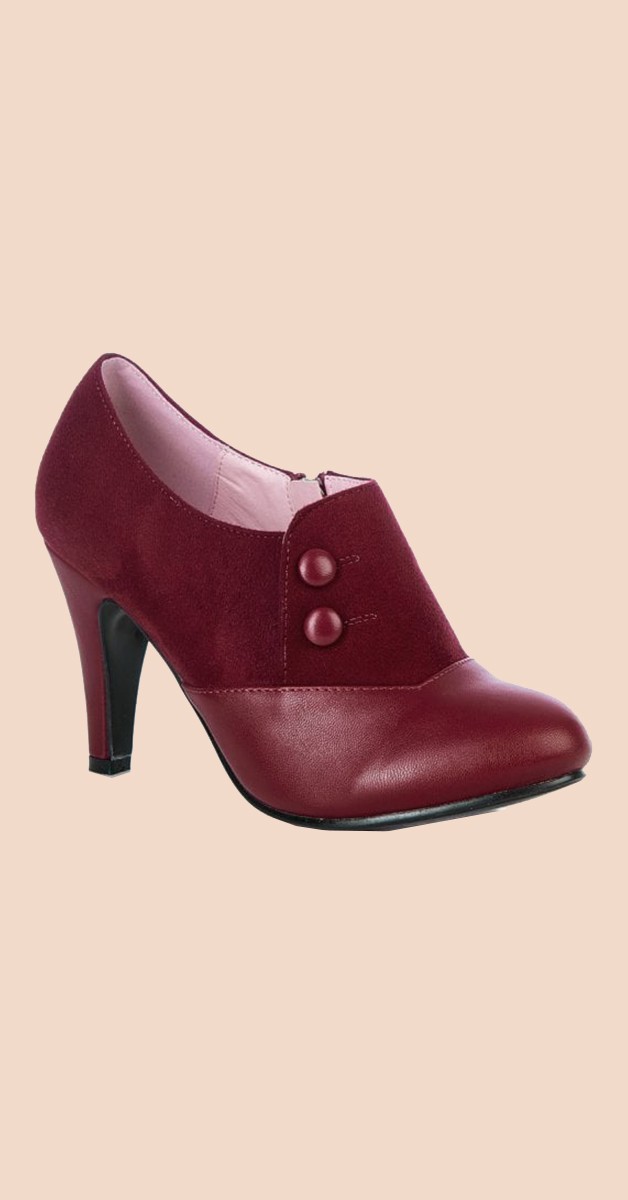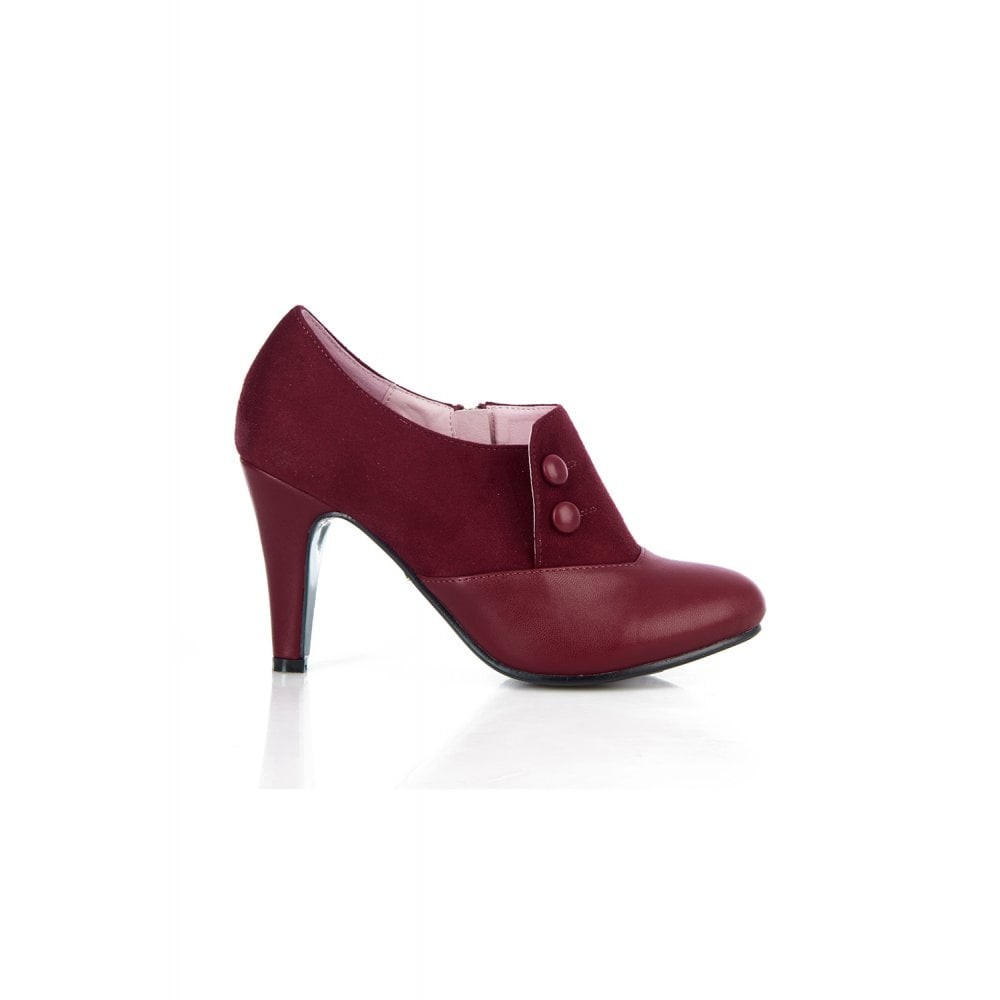 Vintage Style Shoes - Maria Half Boot - Burgundy
For Sale! Our old price: 48,90 €
24,45 €
Price including VAT
Plus shipping cost
Vintage Style Shoes - Maria Half Boot - Burgundy
Maria Half Boot is a cold weather staple! They are a classic colour blocking shoe, with synthetic suede on the top half, and PU around the toes, heel, and decorative covered buttons. She has a rounded toe, and fastens with a gold coloured zip on the inside of the shoe. Wear with our fabulous dresses for a sassy look for the daytime or evening.
Approximate heel height: 3.5 inches / 8.9 cm
Fabrics:  Upper: Synthetic Suede and PU. Insole: PU. Sole: Rubbe
Delivery time to Austria: 1 day
Delivery time to Germany: 1-3 days
To see the shipping time for the rest of the countries, please go to Shipping Info!
Across Austria, Germany, Netherlands! Hungary, France, Denmark, Czech, GB, Italy, Belgium, Luxembourg: orders over 100 EUR. Other EU-countries over 200 EUR.
We want to make shopping with us as easy and enjoyable as possible for our loyal customers, and so from now on, you'll be able to return your goods free of charge in the following countries: Austria, Germany and Netherlands!
Where we are providing you with replacement goods or an Inked Fashion voucher code in exchange for your returned goods, you will from now on be able to return products to us without incurring any additional costs. Where a refund is preferred, postage costs will continue to be borne by the customer.
Please note: whatever the case, please email us at info@inkedfashion.com, so that we can send you the DPD returned goods sticker – unfortunately we will not be able to do this at a later date.